A Girl With A Pink Cape: From sketch to full color book ready illustration
Step 1
I begin with either a scan of my original pencil sketch or I draw the sketch digitally on the computer within Adobe Photoshop.
Step 2
Next I begin adding in all of the basic blocks of colors to main shapes of the character
Step 3
Once the main colors are blocked out then details such as the outlines and facial features are added in.
Step 4
Shading is done by added a layer in Adobe Photoshop and setting it to mode: Multiply - this will allow whatever you draw to impact the look of what is below it. Here I draw on a color that will darken anything that is beneath it so I can add shadows and shading.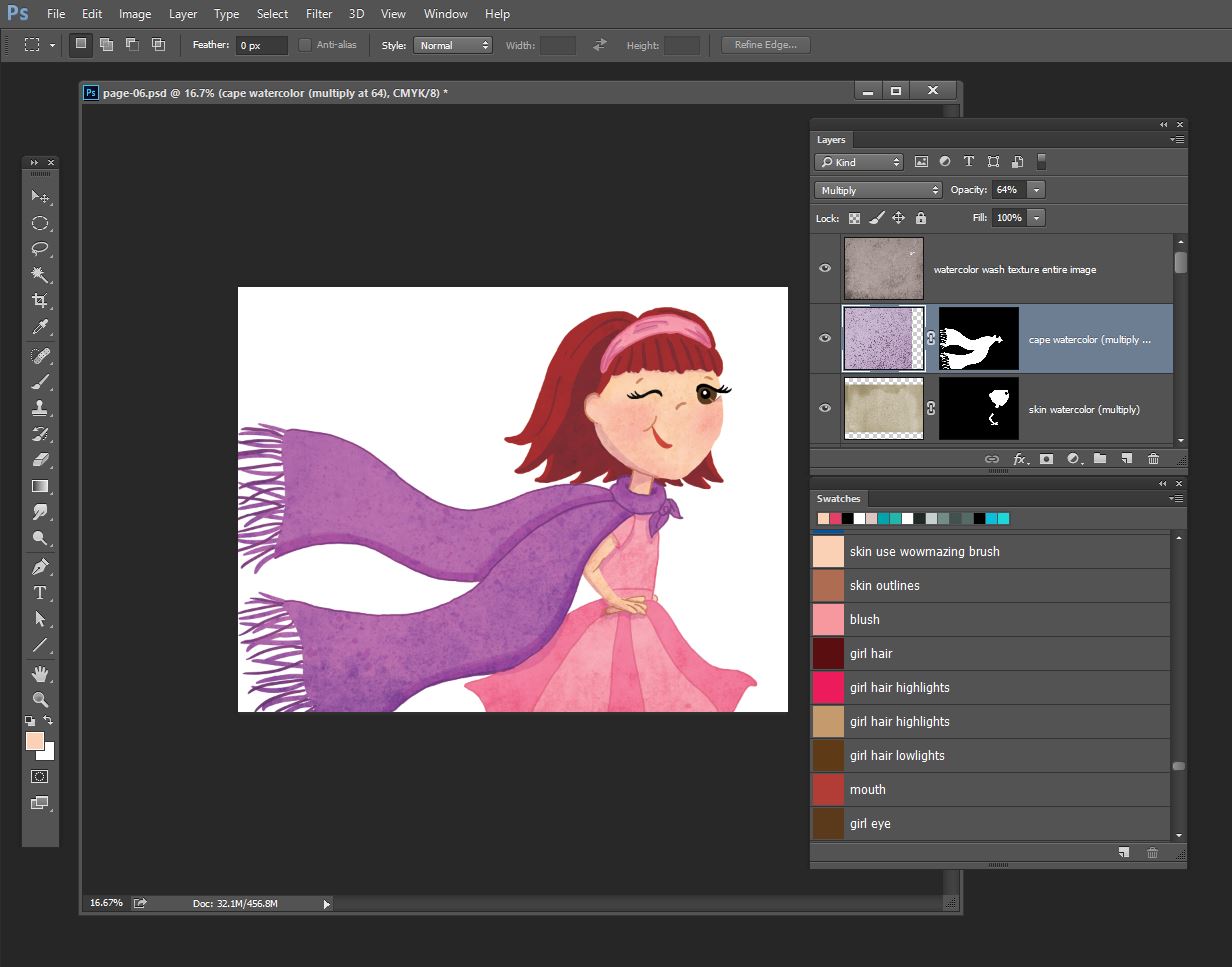 Step 5
In this step I am using scans of real watercolor washes and textures and I mask them (meaning I determine the areas of the image that each of them will impact) and using either the Multiply or Overlay layer modes they each impact the look of what is beneath them. This is most obvious with the splatters that appear on the girls cape.
Step 6
The final step includes final refinements as well as adding in some splash of color to add a bit of environment behind the character.
Final Color Illustration
The resulting final full color illustration as it will appear in the book and as the cover.